VBAZE
VBAZE is an automated system for performing a lot of kind of educational work and exchanging ready-made student work.
The site was created to provide interaction between the "Customer" and the "Author" for the purpose of purchasing, selling, performing various types of educational work: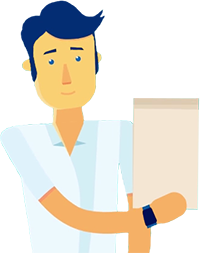 Term papers,
Graduation theses,
Abstracts,
Bachelor's,
Reports,
essay,
Dissertations,
Reports on practice,
Business plans,
Presentations,
typing,
and many other types of work.
The main task of VBAZE is to conduct a secure transaction between the "Customer" and the "Author".
The main guarantees for a safe transaction for users are:
The customer contributes the cost of the order in full before the start of the order. The guarantee gives the author confidence in receiving a reward for the work done.
The author receives remuneration only after the customer received the ready work and checked it for compliance with the task before the "Author".
The guarantee gives the customer confidence in obtaining work that corresponds to the task assigned to them.
Ability to test work within 14 days after receiving the finished work.
And only after checking the work by the customer or after the expiry of the period of 14 days "Author" receives compensation for the work done.
Negotiations between users occur online-mode with the help of a chat, which provides an opportunity to coordinate all issues relating to the order - directly.
Thanks to VBAZE, any user can put up for sale a self-made work that can help users in other regions and countries.
We offer convenient methods of payment, and withdrawal of funds using bank cards, Webmoney, Yandex-money, Qiwi, etc.
VBAZE is a resource of a new generation, a reliable partner for authors and a service that students need!